Find and get the Best VPNs Service Providers
Discover perfectly aligned global providers – and easily add them to your devices.
Save time finding the best providers.
---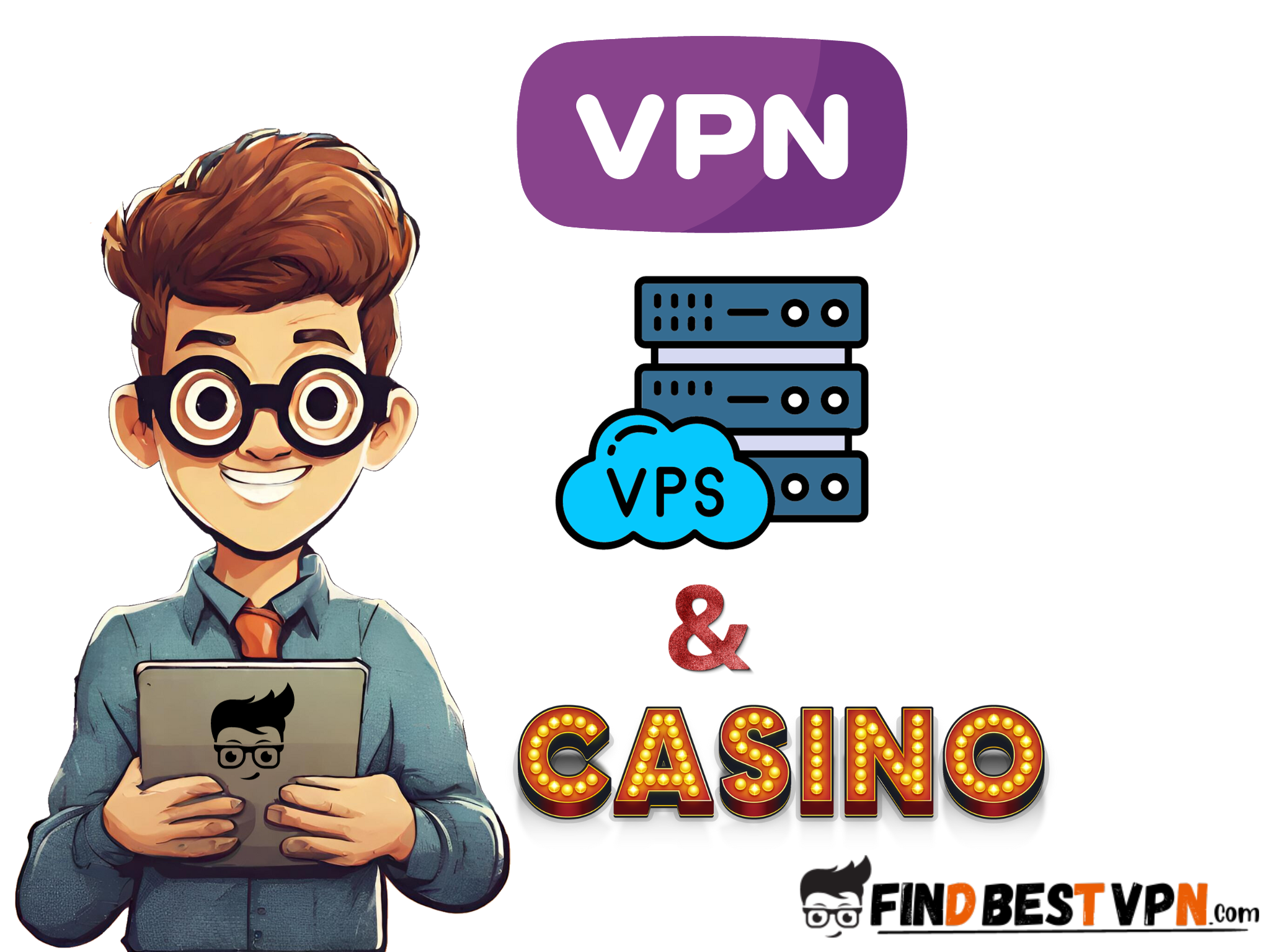 Service Providers' Features
Privacy:

The level of privacy protection offered by a VPN is evaluated by reference to its technology, the number of servers available, the implementation of privacy-friendly tools such as multi-hop connectivity and VPN-to-Tor, and the company's measures to mitigate privacy risks.

DNS & IP Leaks:

We've set up a test to see if VPN services give out IP or DNS info. It's an online DNS leak test tool that gives you a list of the DNS servers and the public IP addresses so you can compare them with or without a VPN.

Speed Tests:

We evaluate VPN speed and performance, but not as a primary criterion. We reward top-performing VPNs and penalize those with subpar performance. To identify efficient VPNs, Ookla performs a 10x VPN SpeedTest test with and without a VPN.

VPN Protocols & No Logs:

We select VPN with servers having high security and privacy standards, operating access-controlled servers that do not store IP addresses or logs. These servers support popular protocols like IKEv2, WireGuard, OpenVPN, SoftEther, SSTP, and SOCKS, with excellent server locations and low ping times, ensuring a secure internet experience.

User Experience:

Our reviews of VPNs cover the setup process, settings, and ease of use, aiming to provide readers with a clear understanding of the experience of using a particular product.
Featured Offers
The Best VPN & Web Hosting Offers
How To Use A VPN?
Here are step-by-step instructions on how to set up a VPN on your device, ensuring no fear of VPN usage even if you have no prior knowledge.
1. Select The Right VPN
When selecting a VPN service provider, it is important to consider the purpose of the use. This could be for streaming purposes, torrenting purposes, gaming purposes, or for online privacy. It is also important to consider factors such as the size of the server fleet, the speed of the service, and the unblocking capabilities of the service. When it comes to online privacy, consider the level of encryption, the absence of logs, and the implementation of top-notch security features.
2. Purchase A VPN Subscription And Sign Up
Select a Virtual Private Network (VPN) service provider and subscribe to a monthly, annual, or bi-annual subscription plan. For the most competitive pricing, select the longest subscription plan. Select your payment method, such as credit card payment, PayPal payment, Google Pay payment, AmazonPay payment, UnionPay payment, WebMoney payment, GiroPay payment, or cryptocurrency payment. Ensure that a valid email address is provided for your VPN account.
3. Download The VPN App From Apple/Google Play Store
Once payment and signup have been completed, download the VPN application on a Mac, Windows, Android, or iOS device. Browser extensions may be provided by some VPN service providers. Open the VPN application and log in using your email and password.
4. Start Using The VPN By Setting It Up And Connecting To It
To set up a VPN, ensure the app's parameters are compatible with your needs before using it.
Choose A Tunneling Protocol:

WireGuard is currently the most efficient and reliable tunneling protocol available. We strongly recommend using WireGuard for optimal performance and robust security. If WireGuard is not an option for you, OpenVPN can be used. OpenVPN UDP offers faster throughput than WireGuard, and the TCP variant provides enhanced protection.

Verify Encryption Status:

The default encryption for most Virtual Private Networks (VPNs) is 256-bit AES. This is the industry standard and provides the highest level of security. However, some VPN providers offer some degree of customization. For instance, users can select between 128- or 256-bit versions, CBC or GCM mode, and if security is a priority, AES- 256-GCM is a highly recommended option.

Activate The Kill Switch:

This feature prevents all Internet traffic from occurring if the VPN connection terminates for an extended period of time. This ensures that the data is never divulged to a third party. Additionally, the kill switch ensures that the IP address is masked at all times, which is beneficial for streaming geo-restricted content.

Use Split Tunnelling:

A VPN can be configured to encrypt traffic when connecting to mobile banking applications, while maintaining a regular connection to the Internet when browsing. However, if you wish to use a VPN for secure connections only with specific applications or websites, you should opt to use a split tunneling VPN.
Once the VPN installation is complete, the user can begin utilizing the service. Select a server in the specified location and connect. Subsequently, the user will be assigned an IP address from the specified country and secured with high-level encryption.
Web Hosting Offer
Best for WordPress Beginners
VPN Offer
Best for Streaming
Frequently Asked Questions (FAQs)
1. What Is A VPN?
VPN stands for "Virtual Private Network" and it's a way to set up a secure connection when you're using public networks. It does this by encrypting your internet traffic and masking who you are online. This makes it harder for people to spy on you and steal your info. The encryption happens in real time.
2. What Does A VPN Do?
A Virtual Private Network (VPN) encrypts data and masks an individual's IP address in order to protect the user's privacy. As a result, the individual's browsing history and geographic location are not accessible to third parties. This increased level of anonymity enables the user to access restricted or region-locked content with greater discretion.
3. How Does A VPN Work?
A Virtual Private Network (VPN) acts as a middleman between the user accessing the internet and the internet service provider (ISP) by concealing the IP address of the user. A VPN establishes a secure, encrypted connection between the user's device and the internet, while simultaneously concealing the user's personal information, location and other data.
4. How To Get A VPN?
A VPN is an essential thing to possess. However, the process is simple in almost all of the cases. To choose a VPN service provider, consider the purpose of use, server fleet size, speed, and unblocking capabilities. Purchase a VPN subscription and sign up using a valid email address. Download the VPN app and set it up. Check out the list of best VPN service providers to find one for yourself.
5. How To Set Up A VPN?
Setting up a VPN is pretty easy. Check out the detailed steps in the article How To Set Up A VPN.
6. Do VPNs Really Work?
Although a VPN may protect your privacy, it does not render you invisible online. Certain VPN service providers may access your data, meaning someone will be able to determine what you have done. Furthermore, a VPN will not prevent a website from recognizing you. Nevertheless, we have compiled a list of the Best Virtual Private Networks (VPNs) that have a no logs policy and that do not display your IP address.
7. How To Change Your VPN?
VPN locations or rather your IP locations can easily be changed through the VPN app you use. All you need to do is select the location you want your IP to resemble. To completely change a VPN, you will have to leave the existing subscription, choose a new VPN service provider, choose a subscription and complete the setup process to be able to use it.
8. How Can I Use VPN For Free?
Some VPNs are absolutely free to use. However, they are not guaranteed to safeguard your online privacy as they might store logs and disclose your IP address. Alternatively, some VPN service providers do have a free-trial period in which you can use it and make a decision whether or not to invest in its subscriptions. Also note, after the free trial period you do need to pay for a subscription in order to continue using the benefits.
9. Are There Any Disadvantages Of Using VPN?
One of the biggest reasons to avoid using a VPN is that it can really slow down your connection. There are a few things that can affect your internet speed when using a VPN. For example, it can slow down your connection by encrypting your data and sending it through different servers. Some VPNs, however, do offer pretty fast speeds like the ones in Best VPN Services.
10. Is VPN Safe Or Risky?
A VPN is a secure way to access the internet. It can protect you from IP traffic, encrypt your internet history, and is being used more and more to prevent government agencies from spying on you. However, a VPN won't protect you in every situation.